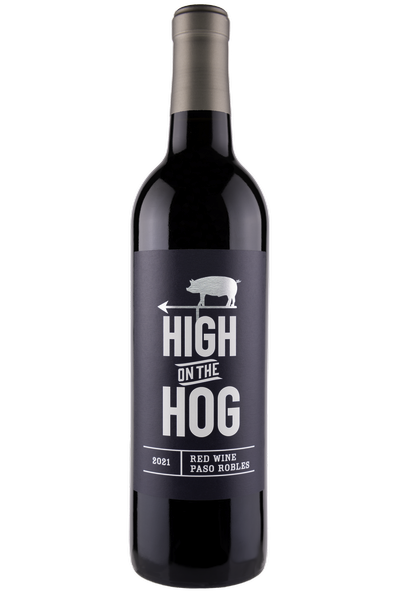 2021 High on the Hog
High on the Hog is a wine you can drink for any occasion. Around the holiday dinner table in the Myers house, my grandmother would always look proudly around at her family all gathered around the dishes piled high with food, and say, "we are really living high on the hog, aren't we?" This blend is in memory of Grandma and her joy at seeing the family doing well.

Vinification:
3-5 day cold soak, with pump-overs two times a day, and punchdowns three times a day during fermentation. Fermented in concrete, stainless steel, and open-top fermenters with 10% whole clusters. Pressed into 500 L French Oak puncheons, 265 & 228 L barriques. Aged 18 months.
Tasting Notes:
Delicate lily and cotton candy aromatics, fresh black Tartarian cherries, briar-fruit cobbler, satsuma plum preserves, chocolate covered blueberries, dandelion root tea, muddled spearmint, the palate is soft, sateen, yet energetic, lively, and full of mouthwatering juiciness.
Production:
Blend of 25% Grenache, 25% Zinfandel, 20% Syrah, 14% Petite Sirah, 12% Merlot, 2% Cabernet Sauvignon, 2% Mourvedre

Scores
91 Points Vinous
91 Points Wine Spectator